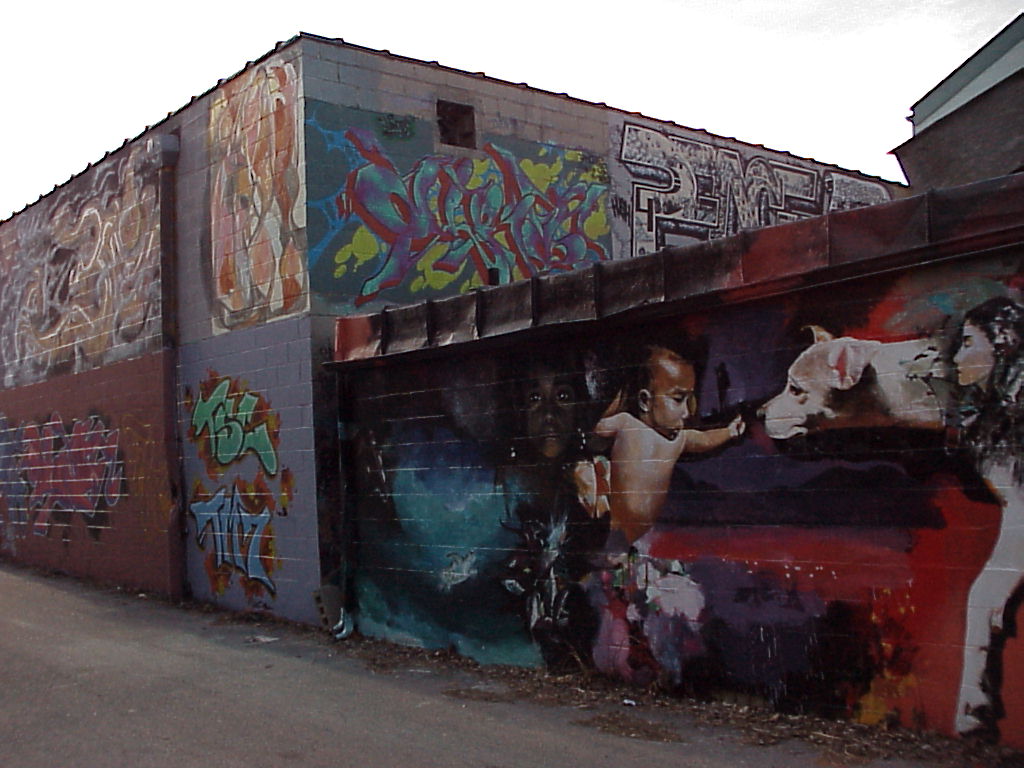 Hello! Mike here. I heard that you'd like to here my side of the story??? Sorry for the massive amounts of text and lack of photos, but you've already seen all the photos from this little adventure! Well, while I'm glad that I was able to pull off the proposal exactly as I wanted to, I feel that it is important to give you a little background to this story.
First you should know that I am awful at keeping gifts a secret and always get antsy to give the person their gift. That being said, I ordered Allison's ring all the way back around Valentine's Day and picked it up in early March. Since it wasn't your typical engagement ring, the diamond had to be custom ordered which was going to take some time. So it was quite a feat that I was able to keep my mouth shut, stay cool, and quietly plan my attack.

Second, that Allison is not your typical girl and definitely not easy to surprise. She hates flowers, chocolate, fancy restaurants and most jewelry. All these things make my life a little harder than most so I knew the proposal had to be well thought out or she would see it from a mile away.
It took me a few weeks to think out the perfect way to ask her. It came to me one night when I couldn't fall asleep, and the idea just came to me. I shot up from my bed, grabbed my notebook, and quickly jotted down my perfect proposal. From there the only thing I had to do was plan the day that I wanted to ask and find a way to invite myself over to her parents to ask her father for his blessing.
I invited myself over to her parent's house one Sunday for dinner saying I felt like I hadn't seen them in quite sometime. After dinner and some TV, I informed them that I had another reason for my being there that night. It was to ask for permission to marry their daughter. Allison's mom cried, her dad said he saw it coming and her brother said "Don't I get a say in this?". Oh and I did get the OK and his blessing, her brother said he guessed he was ok with it. Lol [we're good friends, he likes to give me a hard time.]
Now all that was left was to get Allison to Yellow Springs so I could ask her, which ended up being easier said than done. This last week I took the whole week off to help Allison move out of her current house at Miami University to a new one, as well as celebrate her 21st birthday. I told her that I wanted to spend our Wednesday in Yellow Springs and take pictures which we hadn't done in some time.
The day finally comes and I'm trying to get things together. Thirty minutes into the drive to Yellow Springs I realize I forgot the tripod. Completely angry but trying to hide it, I'm scrambling around trying to see if someone has one we can borrow. This is stressing Allison out and she begins to get slightly irritated. She doesn't understand why it's such a big deal; we could just do tripod pictures some other time.
On the way to Yellow Springs we stop at Target because Allison wants to get an outfit for the pictures. Unable to find something she likes only makes the irritation grow. She also realizes she has left her wallet back at home, including her license, which I'm sure you can understand makes turning 21 not so fun. Needless to say she was one unhappy camper.
At this point the trip was pretty much canceled and we just went to her parents to do what she thought was celebrating her 21st but actually was supposed to be a celebration of the engagement. Allison could see that I was disappointed that we hadn't made our trip to Yellow Springs, so she told me that we could just go tomorrow. OH THANK GOODNESS.

The next day starts off much better and we head to Yellow Springs, have lunch at a local bar and grille, walk around looking into the shops, and then go off to find a pretty park to snap some photos…